FAST Dispatch, FREE UK Delivery...
Cuddledry Toddler Towels (Cuddlemoo)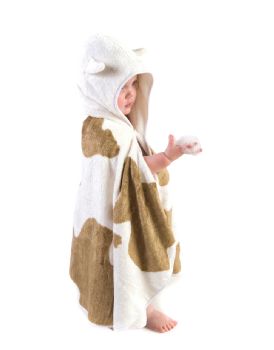 £
29.99
In stock
£29.99
In Stock
Cuddledry Toddler Towels
At last! A towel for your toddler herd that is BIG, SOFT, WARM, FUN and downright gorgeous. Unbleached cotton and natural bamboo fibre, highly absorbent and fast drying. Natural antibacterial properties. The perfect fun and useful gift for little ones - supersoft, superabsorbent fluffy bamboo towelling, sensibly big with tons of fabric to wrap them right up and a cosy hood keeps them warm.
Personalised Cuddledry Toddler Towels make the perfect gift. The child's name is embroidered on the front edge of the towel in a complimentary thread.
Aged 1-3 years
Machine Washable
Available in 5 lovely designs: Cuddleroar, Cuddlebunny, Cuddlepanda, Cuddlemoo and Cuddlesafari
CSC Communications Limited.
Registered in England.
Company registration number: 02379678
Copyright © CSC Communications Limited
Orders Are Still Being Dispatched Within One Working Day. We are a home based family business and are very lucky to say we are still able to offer the same level of service to our customers. Delivery - items may take a little longer to arrive at the moment - but Royal Mail staff are working hard for us so please be patient.