FAST Dispatch, FREE UK Delivery...
Hippchick Cotton Fleece Blankets (Pink - Pink Text, Brown Hearts)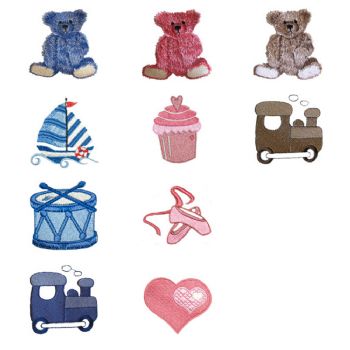 £
25.99
In stock
£25.99
In Stock
Personalised Baby Blankets - Hippychick Pram Blankets
SPECIAL OFFER PRICE OF £25.99 (Previously £29.99)
These gorgeous cotton fleece blankets provide a natural alternative to polyester fleece. They are wonderfully soft, breathable and ideal for young and sensitive skins due to their chemical free composition. Only natural fertilisers are used on the crops and they are produced using a chemical free manufacturing process. Additionally the cream blankets are made using Organic Cotton.
Create your unique personalised baby blanket by selecting your choice of blanket colour and motif. Insert baby's name and date of birth to complete your personalised baby blanket design.
Blankets measure 75cm x 100cm
Machine washable on a normal wool programme
Dates are embroidered in the dd.mm.yy format
CSC Communications Limited.
Registered in England.
Company registration number: 02379678
Copyright © CSC Communications Limited
BUSINESS STILL OPEN We are a home based family business and are very lucky to say we are still operating. We are taking every precaution!! Next Day delivery options have been removed as the Royal Mail cannot guarantee these services. We all appreciate the work they are doing to get our mail delivered!