FAST Dispatch, FREE UK Delivery...
Zoocchini Baby Rattle (Elephant)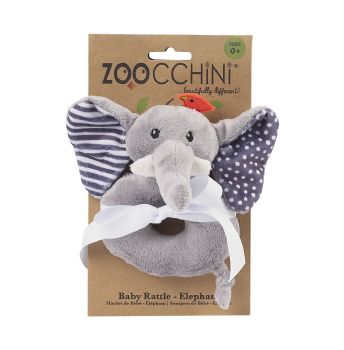 £
8.99
In stock
£8.99
In Stock
Zoocchini Baby Rattles
Zoocchini Baby Rattles are available in four designs - Elephant, Giraffe, Owl and Turtle

Add a baby rattle to your personalised baby blanket for the perfect baby gift set
CSC Communications Limited.
Registered in England.
Company registration number: 02379678
Copyright © CSC Communications Limited
BUSINESS STILL OPEN We are a home based family business and are very lucky to say we are still operating. We are taking every precaution!! Next Day delivery options have been removed as the Royal Mail cannot guarantee these services. We all appreciate the work they are doing to get our mail delivered!